SimulRATor: Evaluation of Rat and Mouse Simulators for Laboratory Animal Science Courses
Published on: Tuesday, 11 30 2021 12:00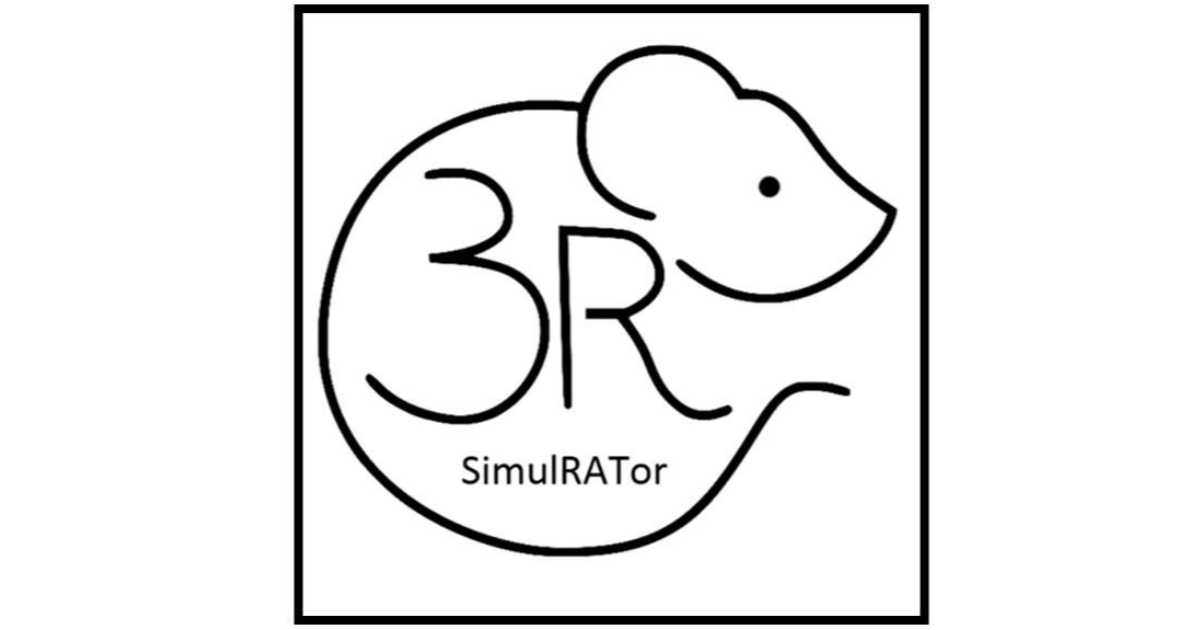 While theoretical knowledge can be conveyed relatively easily, it is particularly challenging for people who are still inexperienced in handling laboratory animals to correctly perform important animal handling techniques during their first attempts.

Therefore, in order to better ensure the animal welfare of the animals used in training, dummies are used prior to working on live animals.

Nevertheless, there is still a great deal of uncertainty about the extent to which these dummies are implemented in training, how realistic the available models are in terms of their anatomical features, and how high the resulting learning outcomes are.
To this end we are happy to announce that Dr. Giuliano Corte from Freie Universität Berlin and his research group have published their paper "Anatomical Evaluation of Rat and Mouse Simulators for Laboratory Animal Science Courses"1 in the special issue "The Welfare of Laboratory Animals" of the journal Animals!
We were already able to catch an exciting glimpse at this work, which is part of the Bf3R-funded collaborative project SimulRATor back at the 3R Days 2021 in November.
In the published study, 5 rat simulators and 1 mouse simulator from different manufacturers were evaluated, which are already used for training purposes, such as practicing blood collection, fixation techniques, subcutaneous injections or oral drug administration.

These were then evaluated by experts from the fields of laboratory animal science and anatomy with regard to their anatomical nature in order to obtain valuable information for the development of future models from the respective strengths and weaknesses of the models.

Click here to read the paper: https://www.mdpi.com/2076-2615/11/12/3432
Doctoral student Melanie Humpenöder from the Free University of Berlin, together with the already mentioned research group, has now - as part of a study published in the same special issue under the title "Alternatives in Education - Evaluation of Rat Simulators in Laboratory Animal Training Courses from Participants` Perspective "2 - surveyed participants in laboratory animal science courses to find out how they perceive working with simulators.

In doing so, it was possible to find out which key points participants without previous experience use to evaluate the simulators. The study concluded that course participants have a positive attitude towards training with simulators, but that there is a great need for improvement with regard to the quality of the available models, which was also found in a previous study3 by the same research group when asking training staff and supervisors.
Click here to read the paper: https://www.mdpi.com/2076-2615/11/12/3462

We are confident that these studies will be an important contribution to the future development of more realistic and functional animal simulators, leading to less stress on animals used for training purposes.
References:
1 Corte GM, Humpenöder M, Pfützner M, Merle R, Wiegard M, Hohlbaum K, Richardson K, Thöne-Reineke C, Plendl J. Anatomical Evaluation of Rat and Mouse Simulators for Laboratory Animal Science Courses. Animals. 2021; 11(12):3432. https://doi.org/10.3390/ani11123432

2 Humpenöder M, Corte GM, Pfützner M, Wiegard M, Merle R, Hohlbaum K, Erickson NA, Plendl J, Thöne-Reineke C. Alternatives in Education—Evaluation of Rat Simulators in Laboratory Animal Training Courses from Participants` Perspective. Animals. 2021; 11(12):3462. https://doi.org/10.3390/ani11123462

3 Humpenöder M, Corte GM, Pfützner M, Wiegard M, Merle R, Hohlbaum K, Erickson NA, Plendl J, Thöne-Reineke C. Alternatives in Education—Rat and Mouse Simulators Evaluated from Course Trainers` and Supervisors` Perspective. Animals. 2021; 11(7):1848. https://doi.org/10.3390/ani11071848

You may also like:
Gesellschaft zur Förderung von Alternativen
Biomodellen (The 3R Society)
Postfach 0014
A-8036 Graz