3R Days 2021: Wilfried Posch - Modeling SARS-CoV-2 infection and novel therapeutic targets at barrier sites - An animal-free approach in SARS-CoV-2 research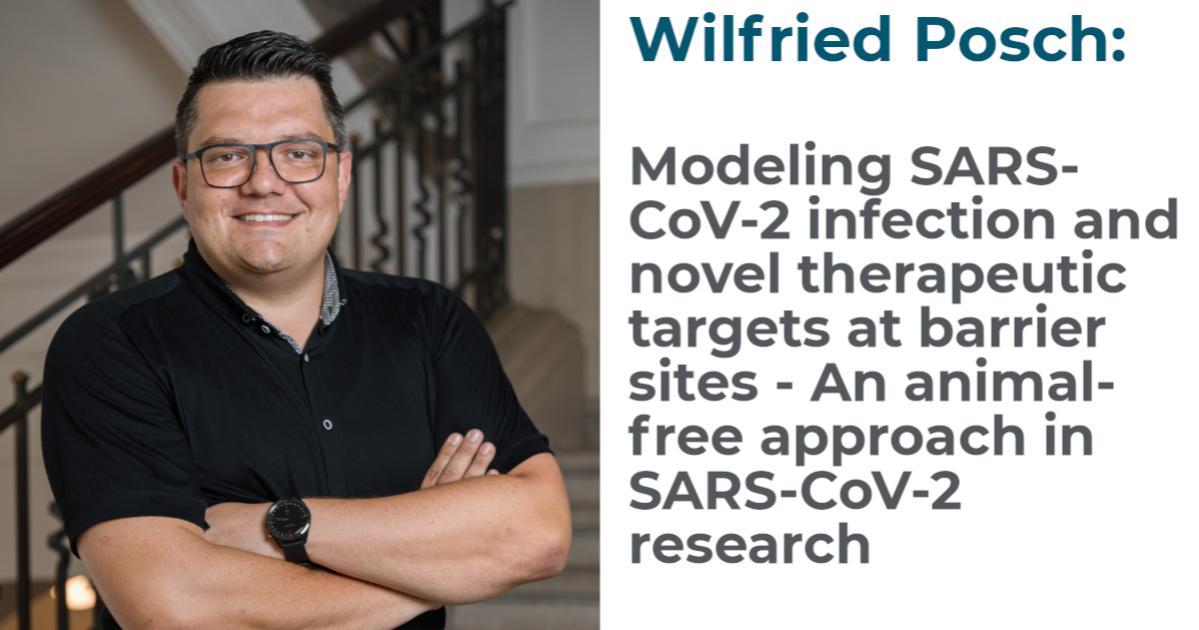 Next up in our series of speakers is Priv.-Doz. Mag. Dr. Wilfried Posch from the Division of Hygiene and Medical Microbiology, Medical University of Innsbruck! Dr. Posch will be speaking about the use of animal free 3D cell culture to detect novel therapeutic targets for SARS-CoV-2.
Below you will find the corresponding abstract.

Dr. Posch`s talk will take place on the third day of the 3R Days, Nov. 12, 2021.
Members of the RepRefRed Society get a discount, for more information see the event description!
Here you can read the abstract:

Gesellschaft zur Förderung von Alternativen
Biomodellen (The 3R Society)
Postfach 0014
A-8036 Graz